The Career Paths of a Governance Professional
The Institute organises this signature event annually for undergraduates of all degree disciplines and HKCGI students. During this event, participants are able to:
learn the career path of a Chartered Secretary (CS) and Chartered Governance Professional (CGP)
learn the various routes to becoming a CS and CGP
learn the work of a CS and CGP in professional services firms
interact with HKCGI members and students who will share their valuable experiences and practical skills during interview sessions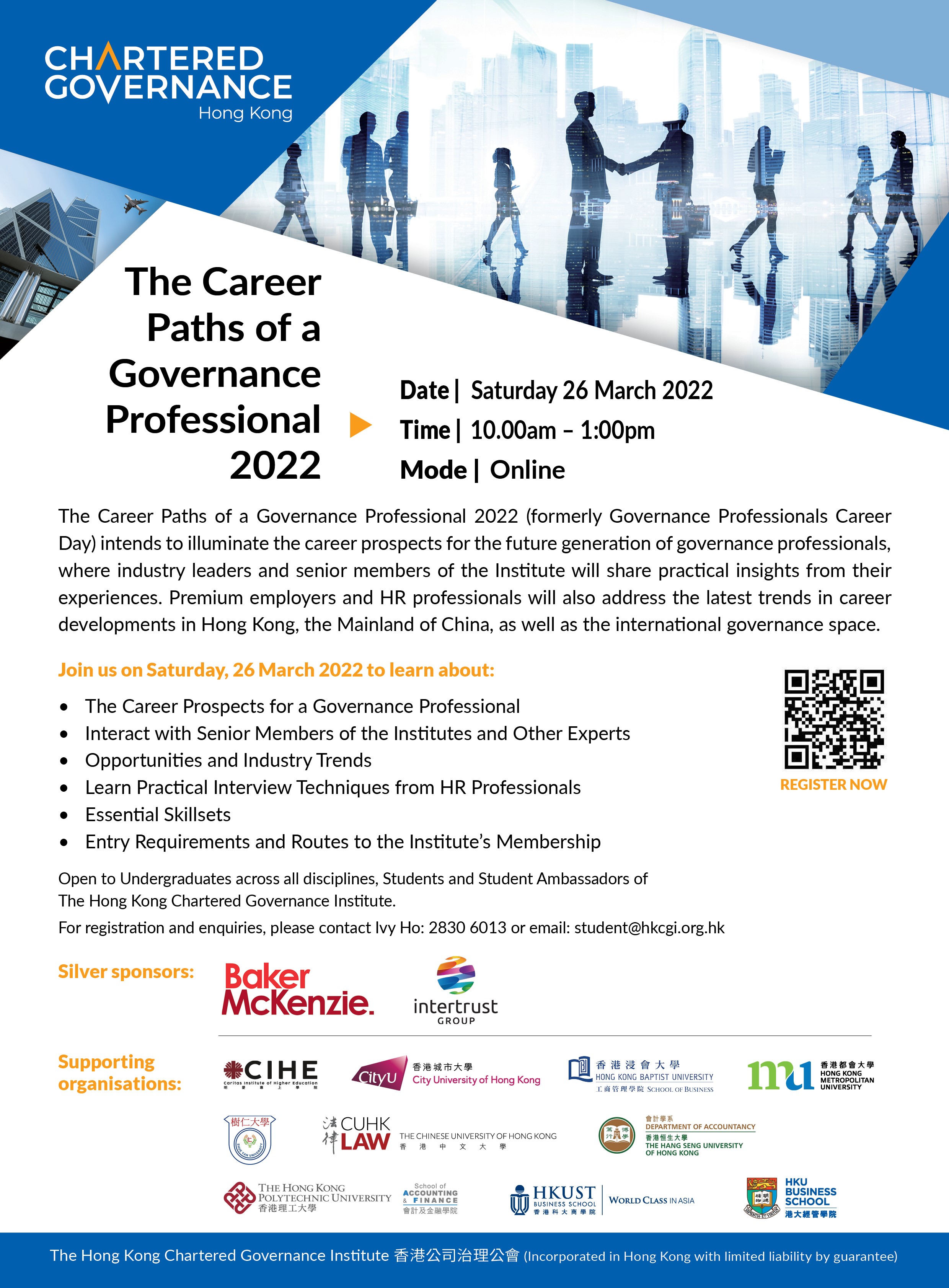 The Career Paths of a Governance Professional 2022 (formerly Governance Professionals Career Day) will be held on 26 March 2022. This event intends to illuminate the career prospects for the future generation of governance professionals. You will gain practical insights from industry leaders and senior members of the Institute and other experts.>
Premium employers and HR professionals will also address the latest trends in career developments and provide practical interview techniques.
Undergraduates of all disciplines, HKCGI students and student ambassadors are welcome! Admission is free.
Join us at the event to equip yourself for a successful career! For registration, please click here.
For more details, please visit the event website: https://minisite.hkcgi.org.hk/cpgp2022
For enquiries, please contact Ivy Ho: 2830 6013 or student@hkcgi.org.hk.
2021
2020
2019
2018
Scroll To Top